Behind the scenes video
Warning
: Illegal string offset 'id' in
/home/jenntcom/public_html/wp-content/plugins/simple-breaks/simple-breaks.php
on line
11
Warning
: Illegal string offset 'class' in
/home/jenntcom/public_html/wp-content/plugins/simple-breaks/simple-breaks.php
on line
11
Warning
: Illegal string offset 'id' in
/home/jenntcom/public_html/wp-content/plugins/simple-breaks/simple-breaks.php
on line
11
Warning
: Illegal string offset 'class' in
/home/jenntcom/public_html/wp-content/plugins/simple-breaks/simple-breaks.php
on line
11
The making of Jenny's Book of Twilight was definitely very long and exhausting. At least for me.
Writing began somewhere in 2010, we shot the movie in the spring of 2011; editing, music and special effects took the longest, about nine months in two parts, and finally I finished the movie in July 2012.
The shooting took place in March 2011. Given that a good number of the cast was from out of town and even out of state (starting with our lead, Caryssa), we had to really make everything happen in just two weeks with a couple of pick up days.
It was definitely hectic and crazy, we didn't have much time to stand around. We had to have the camera rolling. We only did one or two takes of most things, more takes only of important scenes.
There was something for almost every day, I think with one unwanted day off. I never in my life was so tired, though I should mention that on top of the crazy shooting schedule I still had to work at the restaurant full time, while my pregnant honey was going to college during the day and studied at home. Talk about house chores neglected, haha…
Anyway, of course the original schedule changed constantly and in the end we even had to leave out a couple of scenes, which now I am happy about. One of those scenes would have been a concert scene, but the band cancelled last minute, and now I am just happy we didn't have to worry about shooting that part. Luckily it wasn't crucial for the story, and we could use that time to catch up with some other footage.
Even though the shoot was so crazy, exhausting and at times nerve-racking, it was still a lot of fun too, one of the best times in my life. Being on the set, seeing you story, the fruit of your imagination come alive in front of you is an experience that I would not want to exchange for anything. The energy on the set is so great, not to mention the friends you make, the piece of art you create together. And we laughed so much too. It was definitely a time to always remember and hopefully with this short behind the scene video you can be a part of it too, even if just for a few minutes.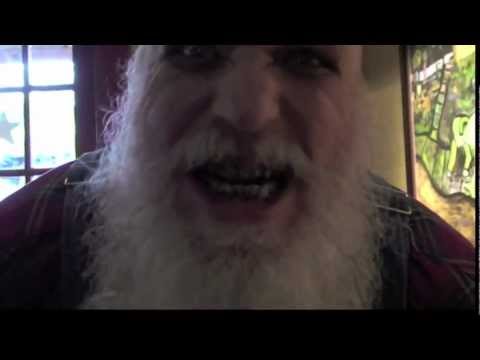 Also, for those of you who are interested, here is the original production schedule. It changed almost daily though, so in the end it looked totally different, but I can't find a copy of that one.
Jenny's Book of Twilight – Production Schedule
March 7, Monday
Day off, locations
March 8, Tuesday
Jenny's house – Cary
March 9, Wednesday
Day off
March 10, Thursday
Jenny's house – Cary
March 11, Friday
Jenny's house (evening, night takes) – cary, andy, brad and guys
March 12, Saturday
Car scene (at night) – Cary, Brad
Downtown street scenes, plaza – Cary, Andy, Brad and guys, demons, violinist
Bayfront scene – Cary, Brad and guys, Andy
Downtown dawn scenes – Cary, brad and guys
March 13, Sunday
Storm scene (at dawn) Cary, Brad, Croix

Concert scene (in the evening) – Cary, handsome guy, band, Andy

March 14, Monday
Sandwich shop scene (at dawn and afternoon) Cary, Lee, Andy, Brad, customers

Bar (evening for bar scene) – Cary, Brad and guys

March 15, Tuesday
Jenny's house – Cary, Andy (chase scene)
Audio recording – Andy (radio voice)
March 16, Wednesday
Dialogue (Jenny and Jenny's mom) – Cary, Maree
Outside scenes (field dream scene, also taking "family pictures") Cary, Croix, Victor, Maree
Montage with Kelly – Cary, Croix
March 17, Thursday
Montage with jenny's mom – Cary, Maree

Outside scenes (streets, bridge, underwater scene in the evening, by cross) Cary, Robby

March 18, Friday
Additional scenes as needed – Victor (End scene)
Young Jenny scenes – Madison
March 19, Saturday
Audio recording – Cary, Andy
March 20, Sunday
Party time!!!